SAA Parents As Partners Video Series
It's that time of year again!! Parents As Partners videos has launched!!
Parents as Partners Online runs January 25th to October 15th, 2018 with over 50 video, audio, and transcribed talks for parents and teachers.
This series of short online videos for Suzuki parents and teachers will address such Suzuki-related topics as parent-teacher communication, the teen perspective, character development through music, and many practice games for all!
---
Nurtured by Love biographical video

Have you seen this marvelous video? Just under 60 minutes long, it features performances and interviews with key figures in the Suzuki world, all speaking about the work of Shin'ichi Suzuki.
Ugh, even after redoing my site this photo is
sideways on Apple products. <sigh>
Fave Violin Recordings
Here are a few of my favorite things...!
Mozart G Maj Concerto:


Hilary Hahn
---
Bazzini; Scherzo Fantastique
'La Ronde des Lutins'


James Ehnes & Eduard Laurel
---
You know how much I love Gil Shaham's playing…all my students know…so a parent of a former student sent me this link to a NYT feature called "In Performance": in it, Gil Shaham is playing Bach's Partita No.3 in E-Gigue; enjoy!
It's beautifully done; just him standing in a sound studio—you can really see the angles of his fingers landing on the fingerboard, and look how loose his bow index finger is!!!! Plus watch his face when he makes a goof, and listen to how he adds ornamentation rarely heard from modern players.
This one minute and 46 seconds is a lesson. You can take a lesson from Gil Shaham. He's so awesome.
---
Now, Hilary Hahn was 18 when she made these Bach recordings. Unbelievable. Do you know what she's up to now?? Look up her FBk page! Hilary Hahn:Bach Partitas
---
Stefan Grappelli & Yehudi Menuhin <sigh> jazz violin:
Gershwin's Summertime
---
Look up the FBk pages of Anne-Sophie Mutter--my Mozart idol when I was a teenager--and Anne Akiko Meyers...they're so inspiring!!
---
Origins of Suzuki Repertoire
When Shinichi Suzuki chose repertoire for the violin school, painstakingly ordering it in a deliberate chronology of skill development, he drew from a wide canon of music, not all originally for the violin.
Some of his choices were based upon folk songs he learned while studying in Germany, some were from the canon of songs composers wrote for their own children or students. Some choices were from the canons of other instruments or genres!
Delve into this exhaustive index of our beloved repertoire, compiled by Mark Polesky. He clarifies several of the vagaries instituted through the publishing process, such as "Gavotte" and "Largo". It's a brilliant endeavor!
---
Homegrown Practice Planner
Look at this great practice planner designed by a Suzuki mom in our own program!
We viewed it as a faculty and love it!
It is called Lesson Compass; $20 for 52wk practice planner.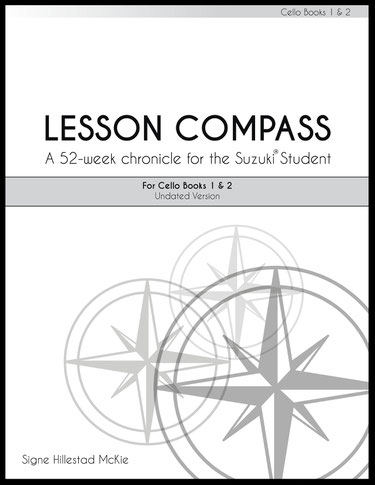 Fun Practice Tools

​Make a beautiful bow hold and keep it still while all the shapes float down!

​Track your repetitions with these cute panda stickers! Suzuki's favorite!

​More pandas--can you balance these on your [head, box, violin, shoulder]?!

​Here's another way to count repetitions!
Quality of Instruction is Critical
Remember, the Suzuki Method is only as good as the teacher teaching it. Always look up the credentials of the teachers with whom you study, and look up the roots of those credentials. We all have teacher 'family'-trees, and you can identify (and identify with!) the legacies that we all carry forward.